National Lutheran Communities & Services Announces Richard M. Mazza as Chief Financial Officer
February 23, 2018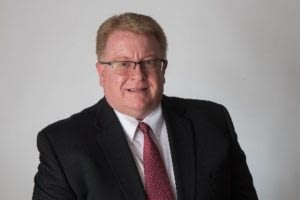 Rockville, MD- Richard M. Mazza, CPA has joined National Lutheran Communities & Services (NLCS) as Chief Financial Officer (CFO). Mazza brings over 25 years of financial acumen and business savvy to this position. As a senior level management professional, Mazza brings with him a proven track record of strategic executive leadership.
"I'm extremely pleased to welcome Richard to our team," President & CEO Larry Bradshaw said. "His executive experience will be of utmost value to our organization and his contributions are going to play a major role in shaping a bright future for NLCS."
Most recently, Mazza was Managing Director at Solar Renewable Energy, LLC, managing the day-to-day operations of various commercial energy, real estate and health care projects. Prior to that, he spent seven years at Pacific Retirement Services, Inc., where he served in a variety of roles including Senior VP of Development and Chief Accounting Officer. Mazza also spent 17 years at KPMG, holding multiple positions including, Director and Senior Manager of Retirement Housing & Long-term Care Consulting Practice and Manager of Assurance Practice. He holds a bachelor's degree in accounting from Washington & Jefferson College and is a certified public accountant with the Commonwealth of Pennsylvania.
"I'm thrilled to join NLCS as Chief Financial Officer and as part of the senior leadership team help fuel our organization's growth and performance in the senior living industry," said Mazza.
About National Lutheran Communities & Services (NLCS)
Based in Rockville, Md., NLCS is a not-for-profit, faith-based ministry of the Evangelical Lutheran Church in America's (ELCA) Delaware-Maryland, Metropolitan Washington, D.C. and Virginia Synods, serving people of all beliefs. With more than 125-years' experience, NLCS honors, inspires and supports choice and opportunity to seniors through retirement communities, services and programs in Maryland and Virginia. Other communities, services and programs sponsored by National Lutheran include The Village at Rockville in Rockville, Md., The Legacy at North Augusta in Staunton, Va., The Village at Orchard Ridge and myPotential at Home in Winchester, Va., The Village at Providence Point in Annapolis, Md., subject to approval by the Maryland Department of Aging, and Impact1890–A National Lutheran Program. For more information, visit www.nationallutheran.org
###