The Village at ORchard Ridge Presents the steallar 7 over 70 awards
Celebrating the achievements of those over 70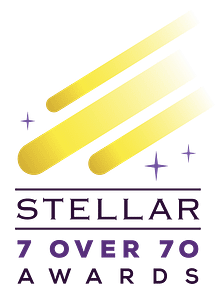 Age is not a barrier to living an impactful life, and individuals in the greater Winchester area are proving this every day. The Village at Orchard Ridge—A National Lutheran Community supports personal empowerment, an active lifestyle and opportunities for unlimited engagement.
The Stellar 7 Over 70 Awards is the first awards program of its kind in the region. The awards have been held in 2019 and 2021 (the 2021 ceremony was disrupted due to the COVID-19 pandemic). Information on the 2022 awards will be available in the coming months.
Stellar 7 Over 70 Award Criteria
Individuals 70 years of age or older
Individuals must live in Winchester City, Frederick or Clarke Counties
Individuals currently engaged in new or long-held accomplishments in which they are achieving excellence. These achievements may be based or built on previous work or commitments, but the individual should still be actively pursuing these interests.
Nominees must meet all criteria set forth above.
The focus of the awards is not on past accomplishments or lifetime achievements. Rather, individuals should be nominated for notable accomplishments in which they are currently achieving excellence. Their achievement(s) may be occurring in one or more of the following categories:
Intellectual Growth
Fitness and Health
Social and Community Involvement
Spiritual Expression
Creative Engagement
Environmental Awareness
Vocational Connectivity
For additional details or questions contact stellar7over70@thevillageatorchardridge.org or 540-431-2801.
If you have a nominee in mind, please continue to monitor this page and submit their nomination in 2022.